Ultra-fast photopolymers for LCD 3D-printing

ALT 3D printing resins are a new line of ultra-fast, high accurate photopolymer resins. These resins are specially designed for printing with LCD-based 3D-printers. The most user-friendly materials in the market because of:
⦁ Low viscosity
⦁ Fast printing
⦁ Odorless
⦁ Accuracy
⦁ Best price/quality ratio
Resins
ALT Resins are a range of photopolymers for 3D printing and are available in the colors black, purple and clear. Our resins are easy to use on all open source LCD 3D-printers in the range of 385 – 420nm. Its low odor and printing speed makes it ideal for 3D printing in homes and offices. 3D-printed parts from this material have crisp details which make them ideal for printing accurate parts.
Printer Compatibility
ALT resins are compatible with all open-source LCD-based 3D-printers in the range of 380-420nm. General print settings for 50 and 100 micron layer thickness are shown below.
| | | | |
| --- | --- | --- | --- |
| Micron | Base Layer | Layers | |
| 100 | 2 x 150 sec | 14 sec | |
| 50 | 2 x 100 sec | 11 sec | |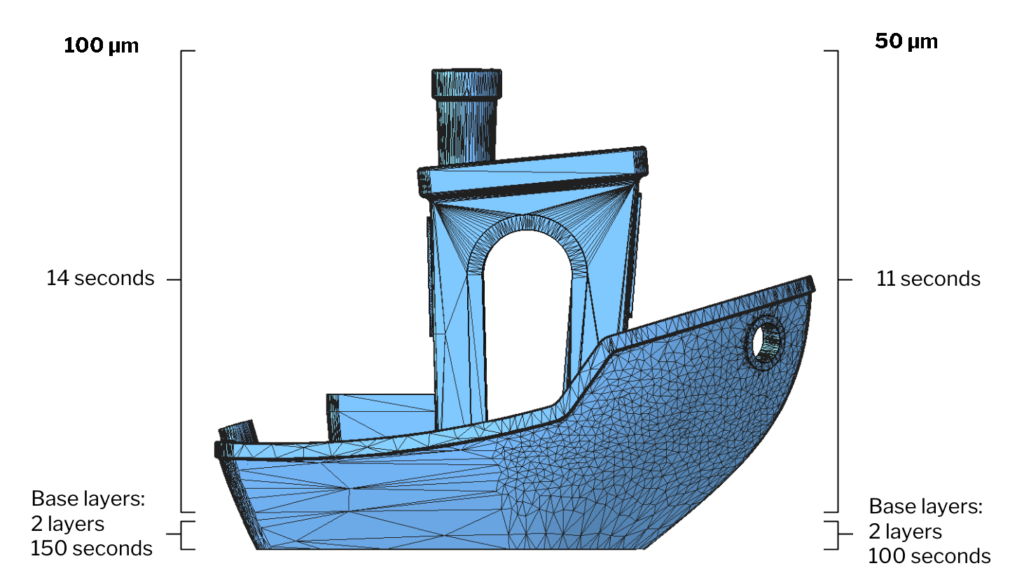 Properties
The ALT Resins are rigid polymers, ideal for printing in homes and offices due to the resins odorless nature. The following table contains information about the properties of this specific resin.
Swipe to see table.
30 minutes high power LED curing
*These values may vary depending on individual machine processing and post-curing.
Distributors
Do you want to be a distributor of ALT resins, please contact us at: